Butt touching is the new black
Last night:
Moxy, CJ, best dudes ever. Thanks again for getting my drunk a$$ home.
Janene, you're the best.
Sky, thanks for dancing.
Beta Movement, you kicked everybody's ass.
We need to pile all that gear up again and practice.
Except lets do it in Chicago, because I miss Demetrius.
Tonight
Moxy @ HAVANA
9PM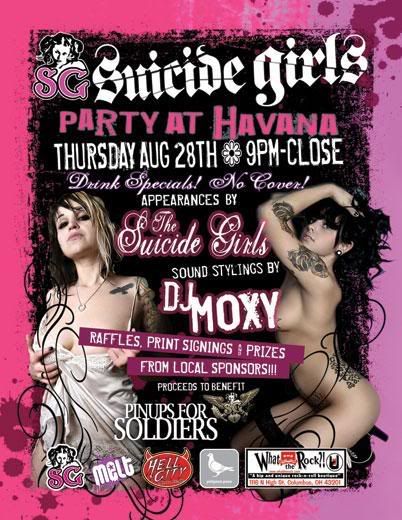 Me @ SPICE
not drinking, but djing. That's right. I will probably exclaim that my car's gone again at the end of the night just to maintain continuity.
Tomorrow: (Friday)
SWEATIN'
FREE
18+
11PM
HIGH FIVE
and I'll be djing and running lights for the Guilty Simpson show @ Skully's.
Saturday:
Me @ Spice for Six Degrees of Separation
Your mom is probably djing somewhere too that night.
SUNDAY
SPICE
(The Zoomboozizoombeezicabana AFTER-PARTY!)
Myself, DJ MOXY, DJ ANDRE LEONE
DJ DIZ (CHI-TOWN)
10PM
I apparently live at Spice. They do have comfortable sofas.